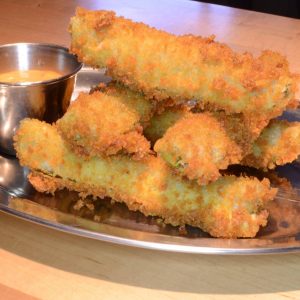 TheSmoke Collingwood is by far one of the best restaurants on the face of the planet, and Vaughan is fortunate enough to now have it brought to the rim of the city. If you aren't eating at the smoke you aren't eating the best food smoked food you can get on Earth. Time to go!
Great food and even better service. And for those of you who require a gluten free diet, a safe choice!
Quite possibly the best smoked meats we have ever enjoyed, and I say that as someone who smoked and sold smoked brisket and pulled pork for a number of years. Our server was great and really knew her stuff.
It was my first time to The Smoke and I absolutely loved it! My family chose this restaurant as the place to have my birthday dinner and I can see why! The food was AMAZING! If you love Caesars, you must try the signature Caesar! Loved the beef jerky that came on top! I will absolutely be eating here again and will be recommending this place to everyone I know! Well done! Outstanding service!